Commercial Loss Assessment & Property Restoration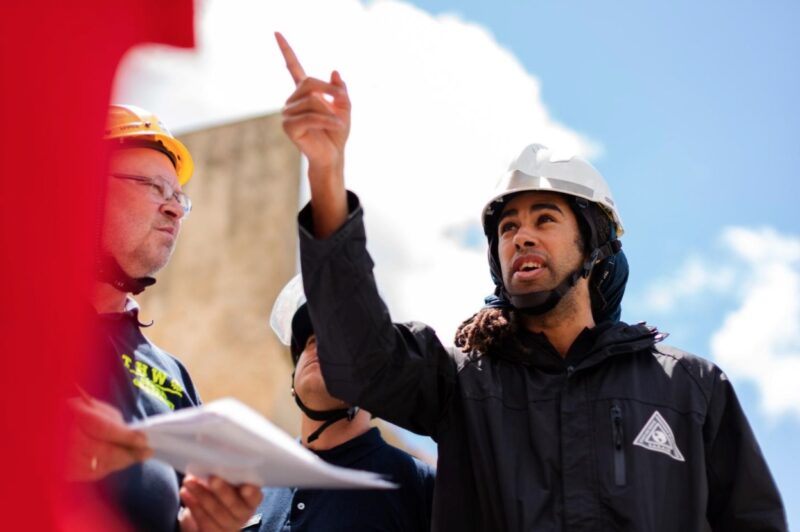 Commercial property damage, regardless of the cause, can take a huge emotional and financial toll on any property owner or business tenant. The path to restoration is filled with a plethora of events that can be overwhelming due to the lack of control or financial uncertainty. Regardless, you need to be ready to react as soon as possible for commercial loss assessment & property assessment to file your insurance claim. Unfortunately, many property owners take damage assessment for grants and end up not knowing what to do, and when or how to do it. The process isn't as straightforward as it seems. 
Therefore, this post aims to help readers understand the assessment process so property owners waste no time seeking commercial restoration services to return their properties to their original condition or better. 
What Is Commercial Loss or Damage Assessment?
Commercial loss or damage assessment is a complex process that requires the services of restoration experts. If your property is destroyed and beyond repair, the measure of damages is generally the salvage value of the property in the market. If the property can be repaired, the amount of damages is usually the sum to the repair costs, income and business loss, and the cost of invaluable assets. 
Depending on the nature of the damage, the team will compile an actionable work breakdown schedule of repairs after cross-referencing all findings with the client's insurance polity using a comprehensive and detailed account of the damage for claims. 
An Overview of the Commercial Loss Assessment & Property Restoration Process
For property owners that have experienced property damage recently, here's an overview of the assessment and the restoration process following the claims approval:
Property restoration experts start their assessments by getting all employees to safety by contacting 911 for medical assistance and reports. The next task is to protect the premises from further damage by securing entrances, moving undamaged property like equipment and inventory, and making temporary repairs to minimize further damage. 
Taking Inventory and Documenting
Once the property is declared safe, the restoration team takes photos or videos of the property for evidence. If the property had security cameras, they can use the footage to determine the cause or extent of the damage. The team will also keep a record of costs and receipts for any repairs and restoration work. This way, when property owners submit a claim to the insurance company, all financial statements are current and as complete as possible. The claim file should include:
Receipts

Restoration Expense Logs

Wages

Hour Logs

Financial Statements

Details about your lease if a tenant, or tenants if a landlord

Notations about actions by authorities

Restoration Services Contract Material
Once you report a claim to your insurer, they will take look into your case. If the damage significantly affects your continuing operations, you can request the company to expedite your claim to begin full-scale property restoration. Once you have the partial payments, you can cover the initial assessment costs and start the recovery as per your policy. Here's an overview of the restoration process for different events or damages:
Natural disasters are fairly common in the Burbank, Pasadena, and Glendale areas, from wildfires to floods and minor earthquakes. Local restoration teams assess the damages and make repairs accordingly. For instance, in the aftermath of a wildfire, they remove soot and ash from walls, ceilings, floors, and furniture, etc. In the event of water damage from a flood, they repair pipes, floors, walls, septic tanks, and sanitize the property.  
Commercial Water Damage Restoration
Whether you're looking to restore broken equipment, a flooded basement, and ceiling leaks, or remove mold, restoration experts will inspect the water damage and make structural repairs while safeguarding at-risk items. They will complete the task by drying, cleaning, and sanitizing the space to return it to its original condition. 
Commercial Fire and Smoke Damage Restoration
While restoration teams can't undo the fire damage, they can completely restore your commercial property by repairing the structure from walls to floors, ceilings, and doors, etc. as well as eliminate persistent, unpleasant odors from smoke and soot particles using different techniques, such as soda blasting and air scrubbing. 
Renowned Commercial Restoration Services – 911 Restoration of Burbank, Glendale, and Pasadena
Recovering after commercial property damage is not always a smooth process. Therefore, it's wise to call professional restoration services to anticipate the claims process and minimize any business disruptions. Insurance companies are for-profit businesses so they will do their best to minimize the compensation. Having professionals assess the damages and present a detailed report can significantly help your case. 
At 911 Restoration of Burbank, Glendale, and Pasadena, we have a local team of highly trained and experienced restoration experts that can assess all visible and hidden damages to give you an accurate amount. Moreover, we have the expertise and equipment to take care of any minor and major damages, be it a fire, flood, mold buildup, sewage backup, or natural disaster. 
Feel free to call us for more information regarding our commercial assessment & property restoration services.