2021 In Review – Statistics About Mold Damage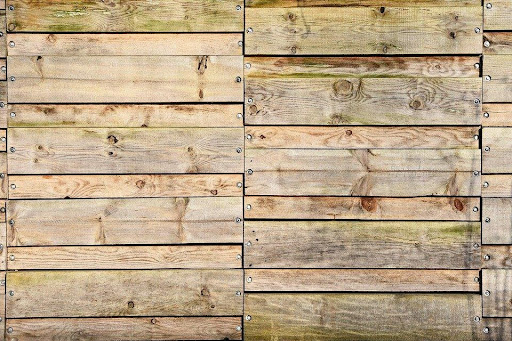 We all know that mold is a common occurrence in homes. But you would be surprised to know just how common! Mold in any property, be it residential or commercial, can be catastrophic. This is why mold damage needs to be tended to in a timely manner. 
To give you a better idea of how common mold damage is, this guide contains 10 crucial statistics about mold damage. 
Around
70%
of Homes Have Mold 
This is a scary statistic for homeowners. This gives them a warning that they should try to safeguard their homes against mold damage as that is a very real possibility. Mold begins to form as a result of moisture and high humidity, so you should prevent water damage in homes and keep humidity levels between 30% and 50%. Water damage in homes can be a result of a pipe burst, flood, roof leak or other. If you want to mitigate the incidence of mold, you should prevent water damage inside homes. 
Around
28%
of US Citizens Carry the Mold Gene
This is another very concerning statistic for US citizens. Given how common mold is in homes, you'd be alarmed to know that 28% of people in the USA carry a gene that makes them prone to mold-related problems. This makes it even more crucial to get rid of mold in buildings, homes and offices. 
Approximately
45 Million Buildings
in the USA Have Dangerous Levels of Mold
Mold-infested buildings are very common in the USA. This is why mold removal and remediation is vital before you move into any building. Mold damage can cause the destruction of wood and also adversely affect the structural integrity of the building. If the mold levels in buildings are high, this could be a serious cause of concern.
93%
of Acute Sinus Infection Are Due to Mold 
Mold is not only damaging for buildings but also for the occupants of mold-infested buildings. Mold releases toxins that can cause several allergic reactions, including coughing, wheezing, itchiness, and so on. But it was found that a whopping 93% of serious sinus infections are caused by exposure to mold, which reiterates the importance of getting rid of mold.
Mold is Found in
82%
of Sinks
Homeowners need to bear in mind that mold exists in places where you would least expect it. Research shows that mold is found in 82% of sinks and 49% of shower grout. These areas are often exposed to water, so this can easily lead to the growth of mold. Homeowners should check their sinks and showers to remove the mold before it wreaks more damage. 
Mold is Found on
88%
of Windowsills
Condensation is the leading cause of mold on windowsills. Given the high probability of mold on windowsills that will negatively affect the air quality, you should regularly check your windowsills that often go unnoticed. To prevent mold growth altogether, use a dehumidifier to balance humidity levels and regularly clean the windows to remove any beads of condensation that may seep into crevices. 
Mold Remediation Costs
$15 and $30
per Square Foot
If the presence of mold is detected in your home, you will have to consider mold removal and mold remediation services. Mold remediation is essential as it not only removes mold but also prevents the growth of mold in the future. Mold remediation expenses may differ depending on the extent of damage done. This is why the sooner you spot and remove mold, the lesser the mold remediation cost will be. 
21%
of Asthma Cases Could be Attributed to Mold
Asthma is a common problem in the USA. However, did you know that 21% of all asthma cases can be attributed to mold and dampness? Mold negatively affects the indoor air quality, and so, exacerbates the conditions of asthmatic patients. Mold can be very dangerous, so it should be avoided and removed from buildings to avoid a host of respiratory conditions. In addition, asthma-related symptoms can be mitigated by a considerable 25% to 40% when mold is removed from the environment. 
There Are Around
270
Different Species of Mold 
The problem with mold is that there are several different types of it. These can be divided into the following categories: pathogenic, allergenic, and toxic. The most common types of mold that are found in homes include aspergillus, Cladosporium, and black mold, also known as Stachybotrys atra. Each of these mold types has its own characteristics and effects. 
Mold is dangerous and needs to be removed timely. The problem is that mold spores begin to form very quickly, in a day or two once there is the presence of moisture and humidity. These mold spores will then start to spread to other parts of the home just as quickly, piling up high mold removal and remediation costs for you. Therefore, you spot or smell mold, do not ignore it. 
Mold Remediation Services 
After seeing these alarming statistics about mold damage, you will need to be more careful about preventing mold growth and removing it when needed. You can contact 911 Restoration of Burbank, Glendale, and Pasadena if you want to get rid of mold damage to safeguard your property and your loved ones.