Water Damage Restoration in Burbank, Glendale, and Pasadena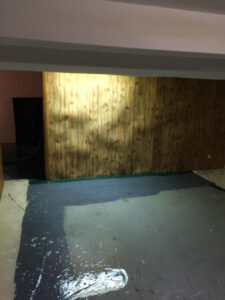 As hot as Glendale can get, finding reliable water damage restoration services in Glendale doesn't have to be a heated topic. If you're experiencing a disaster, don't hesitate to give us a call. Our reliable team from 911 Restoration of Burbank, Glendale, and Pasadena is available 24/7/365! 
We provide Glendale and its surrounding areas with complete disaster restoration to give you peace of mind.
Same-day service you can rely on any time of the day

A standby team that knows the importance of time with a 45-minute guarantee

IICRC-certified disaster technicians, you can rely on

We work with all insurance companies for a stress-free experience

Importantly, we deliver you a Fresh Start by putting you first the whole way through
As times may be tough at the moment, know it doesn't last forever.
If you're dealing with a property disaster in Glendale and urgently need water damage mitigation, fire damage restoration, or mold removal – it's time to put your worries away.
Call 911 Restoration of Burbank, Glendale, and Pasadena for reliable water damage restoration in Glendale.
We Also Tackle Fire Damage Restoration
Not only are you getting the best quality service possible from an experienced team, but they'll be able to put out any fire that comes their way (no pun intended).
The need for water and fire damage restoration in Glendale is one of the many specialties our experts also tackle.
Dealing with smoke and fire damage is one of the worst fears any Glendale property owner wants to deal with.
Permanent smoke stains

Strong odor

Ash and dust

Black sludge
Not just any commercial cleaning products and tools can get rid of these fire damages. Our fire damage restoration experts near Glendale use top equipment and resources to get the job done right the first time.
From advanced drying and dehumidifying machines, heavy-duty scrubbers, and air movers, to thermometers – they have all the tools for a new beginning in sight. Before you know it, you'll be walking to your property like a brand-new place.
Our disaster restoration experts are certified by the Institute of Inspection Cleaning and Restoration Certification.
A Fresh Start With 911 Restoration of Burbank, Glendale, and Pasadena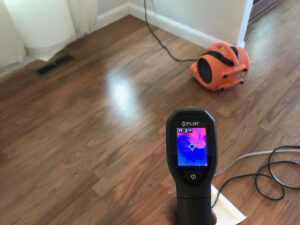 It's our Fresh Start Attitude that makes our customers love us. There's no other provider in water mold fire restoration that says they can provide the same.
A caring team that thrives on respect, compassion, and empathy

The ability to show our customers the light in any negative situation

Inspiring others that new beginnings are always attainable
We know how hard your situation may be.
This is why we're here for you the whole way through until we get you past the finish line together. Take action now for the Fresh Start you're deserving of. It's time to stop searching for "water damage restoration in Glendale" and give us a call today.