Covid 19 Cleaning Services in Burbank
There's no doubt that the coronavirus pandemic has completely changed our way of living, and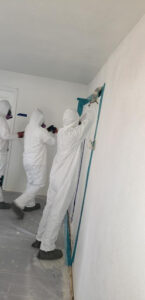 that covid 19 cleaning services are now needed. Whether they've lost loved ones, jobs, or a sense of security, everyone's life has been affected in some way during this past year. And as a result, many are now more worried than ever about two things:
Making sure that everyone respects their personal space

Sanitizing every single corner of their home and/or workplace.
Ever since this pandemic first reached the United States, property owners across the country have done everything they can to keep their homes and businesses as clean as possible. They've stocked up on cleaning supplies, required everyone to wear masks, and limited the amount of people that they could let inside their home or business. For more than a year now, everyone has taken steps to reduce the spread of this potentially fatal disease.
But now thanks to all of our combined efforts, and the ongoing vaccine rollout, cases are finally going down and restrictions are being lifted. This means businesses and schools can now reopen, events are being planned again, and people can finally visit their friends and family after being apart for so long.
Still, even as things start to return to normal, precautions should still be taken to ensure that those numbers continue to drop. For the time being, businesses of all kinds should continue to require masks, social distancing, and plenty of sanitization throughout the day. And large social gatherings are still not recommended unless everyone involved is fully vaccinated.
If you own property in Burbank, Glendale, or Pasadena, then you're definitely looking for a reliable sanitizing company that can help you keep everyone safe. You know how important it is to regularly sanitize your home or business, but you don't have the time to deep clean it the way you should.
To further combat this deadly virus, 911 Restoration of Burbank is offering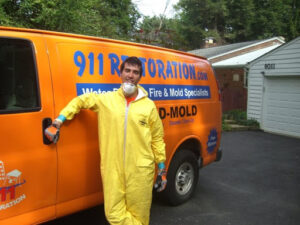 sanitization services for commercial and residential properties in the area. Ever since we first opened we have committed ourselves to helping all of our neighbors through any disaster that comes our way, and this pandemic has been no exception. No matter the day or time, or 24/7/365 availability allows us to be there for you whenever you need us.
Aside from being fully-licensed and IICRC-certified, all members of our restoration service team are trained to follow strict EPA and CDC protocols. Upon their arrival, they perform a thorough inspection of
your property before giving you the complete rundown of their upcoming process. They work tirelessly to deep-clean and sterilize your home or business and come equipped with all of the necessary PPE and supplies to safeguard you and themselves.
As a reminder, please wait at least two weeks before scheduling an appointment with us if you have any of the following symptoms:
Fever or chills

Cough

Shortness of breath

Runny nose

Congestion

Sore throat

Headache

Muscles aches

Loss of taste or smell

Nausea or vomiting

Diarrhea
Get tested at the first sign of these symptoms so you can quarantine right away and begin to recover. And if you have recently tested positive for the coronavirus and your symptoms are not improving, please go to the nearest emergency room right away. Take care of your health first, we will be right here to help you when your illness has finally passed. 
For better or for worse, the coronavirus pandemic has taught all of us a lot about the world we live in and how it functions. But, more than anything, it's shown us the importance of working together and lending a hand when it's needed most. Burbank has come out strong after many natural and man-made disasters, and we will get through this one together.
 Call 911 Restoration today and learn how we can continue to keep everyone safe and healthy.